RNMHA would like to take this opportunity to offer our congratulations to our amazing volunteers who have received awards from RNMHA or HNB in the 2022 or 2023 season.
Read more

about 2022 and 2023 Volunteer Awards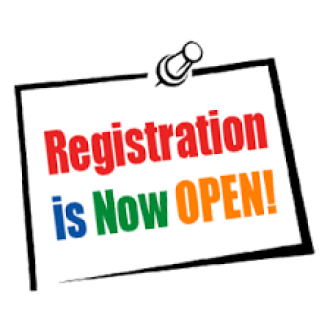 RNMHA is looking forward to getting the 2023-24 season underway! 
Registration for the 2023-24 season has officially opened on our website. 
All information pertaining to registration and the link to register can be found here:                     https://restigouche-hockey.ca/registration-fees-instructions
Read more

about Registrations for the 2023-24 Season Now Opened!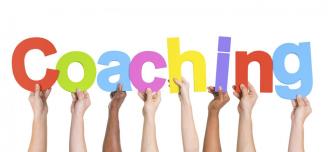 Coaching applications are now opened online. 
If you are interested in coaching or being part of team staff (manager, asst) please submit an online application. 
The Competitive head coach interview process and selection will take place September 1st to the 4th. Any applications submitted after August 31st will be processed as needed. 
The selection process for all other positions will start after September 4th. 
Read more

about Calling All Coaches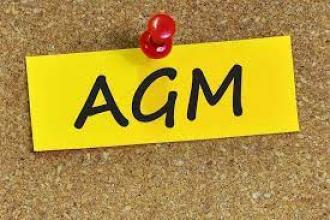 Restigouche North Minor Hockey Association will be holding their Annual General Meeting on April 25th at 6:00 pm at the Campbellton Civic Center in the Boardroom.  We invite the public and anyone interested in vacant board positions to please join us! 
Please find our vacant Board positions here: https://restigouche-hockey.ca/association/council
Read more

about Annual General Meeting 2023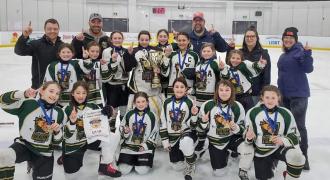 RNMHA would like to congratulate both female teams U11 and U15 on their hard work at the 4th Annual Female Meltdown in Dieppe.
🎉 U11 Lady Vikings went 5-0 in tournament play, Winning 1st place in the U11- A Division after a hard battle against the U11 Edmundston Lady Rebels. 🎉
U15 Lady Vikings suffered a hard fought loss in a shoot out in the semi finals. Hats off to them on their great battle to make it to the semi finals at the Female Meltdown in Dieppe.
Read more

about Lady Vikings Weekend Action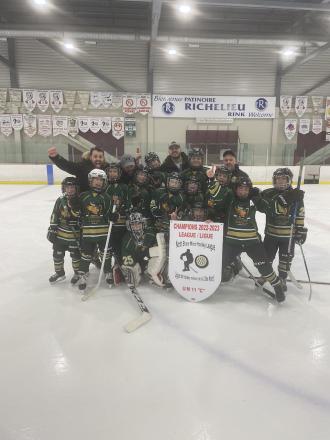 RNMHA would like to congratulate U11 Rec Arseneault-Michaud on their big win and for taking home the NSMHL 2022-23 U11-C championship banner this past weekend! Job well done team! 
Read more

about U11 Rec NSMHL Champions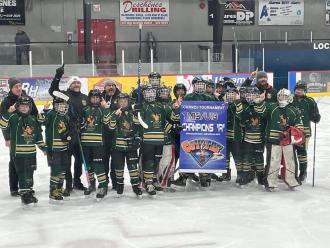 RNMHA would like to congratulate U13 Comp Boudreau on their hard fought win this weekend at the Kedgwick/St Quentin Coyotes tournament. Way to go team! Congratulations on bringing home the banner. 
Read more

about U13 Comp Tournament Win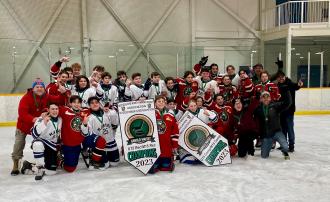 Congratulations to our 2023 Arnold Maisey U15/U18 Tournament Champions!
U15 Rec Champions: Moosehead 1 Rocher
U15 Comp Champions: Marins de la Pointe Gaspésienne
U18 Rec Champions: Conquérants Carleton-sur-Mer
Also a big thank you to the board members, volunteers, officials and timekeepers that made it all possible!!!!
Read more

about Congrats to the 2023 Arnold Maisey Champs!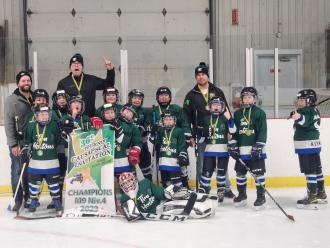 Congratulations to RNMHA's U9 Poirier "Mighty Ducks" team on their big win at the 36th annual Causapscal Invitation Tournament this weekend! Hats off to a weekend of great team spirit and bringing home the banner! Congratulations Mighty Ducks! 
Read more

about U9 Poirier "Mighty Ducks" Tournament Winners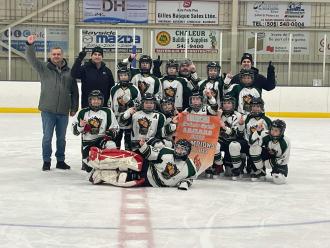 RNMHA's U13 Rec Savoie took home the banner from the BDC Jeremie Grant Recreational Tournament this past weekend, after a hard-fought final game. Please join RNMHA in congratulating them on a job well done! Way to go Vikings!