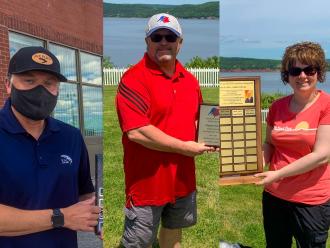 Congratulations to Clayton Harvey, Denis Boudreau and Vanessa Williams for their well deserved recognition as volunteers and coach of the year awards!
We'd like to thank everyone who submitted nominations. Many of are coaches and volunteers receiving very warm accolades which made picking a winner very challenging!
RNMHA Coach of the Year
Congratulations on Denis Boudreau for great season as head coach for the U11 Comp Boudreau team!
RNMHA Volunteer of the Year
Congratulations on Vanessa Williams for a successful season as manager for the U11 Rec Harvey team!