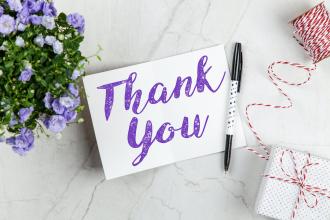 I'd like to take a moment to thank everyone for a successful 2020-21 season. While the pandemic ensured that it wasn't going to be a typical season by any means, I strongly believe that we did the best we could for the kids in our area.
Parents: thank you for your patience and understanding. Lots of things had to be done last minute, and we appreciate those who followed the guidelines no matter how frustrating at times.
Coaches & bench staff: thank you for being there for all the games and practices, especially during that long stretch in the orange phase when it would have been easy to give up, and congratulations on helping bring home three league championship banners! 🎉
Managers and team liaisons: thank you for hard work, patience and understanding in making sure your team followed protocols and public health guidelines. You guys were on the front lines and I know it wasn't easy at times!
Dalhousie and Campbellton arenas & staff: thank you for continually working with us, keeping the rinks open during these trying times and placing our kids' wellbeing above all else.
HNB: communication from HNB with the association was tremendous in a difficult year. Anytime we had questions, we would promptly get answers.
NSMHL: it has to be said that our league, and especially to the league scheduler Daniel Roussel, did an amazing job despite ever changing circumstances. The kids in our area got to play the most games in New Brunswick!
Covid Response Committee: special thanks to everyone who helped out creating and maintaining our operational plan, and special mention to committee chair Annie Thériault. Her expertise in the area was invaluable during the season.
Board members: we have an amazing team on the association board. Couple of highlights include successfully erasing our $35,000 debt (without increasing registration fees) and having the best clothing sales we've had in years. I truly believe that despite a general lack of volunteers, we got the most done in the entire province. Truly astounding work.
Despite a successful year, we have big plans for next year, including:
We have been officially accepted in the First Shift program. This will give families an affordable option that will give first time players the opportunity to try hockey. We are hoping to greatly improve overall youth membership (particular for female hockey).
Release a new sponsorship program
Buy new jerseys and other coaching equipment
Planning for potential return of tournaments
Complete incorporation process
Additional website improvements
and much more!
Again, thank you and we look forward to seeing you next year!
Sincerely,
René Haché,
RNMHA President