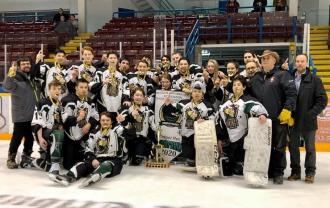 Congratulations to our 2020 winners!
This year's Arnold Maisey was a great success despite the weather. After much deliberation we decided to change the format so that we could have a two day tournament, thus avoiding the storm on Friday. Thanks to all the teams, volunteers, officials, city employees and sponsors that made it all possible in such a short period of time.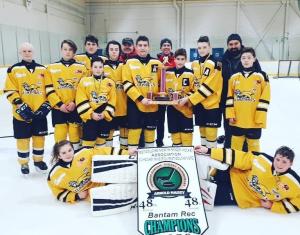 Bantam Rec: New Richmond Legionnaires
In the Bantam Rec division the New Richmond Legionnaires won over the Restigouche-Ouest Coyotes in a close 2-0 victory.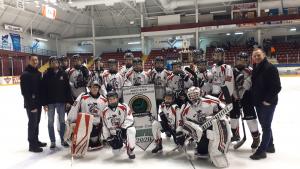 Bantam Comp: Baie-des-Chaleurs Gladiators
Bantam Comp division was won by the Baie-des-Chaleurs Gladiators in dominate fashion over our local Restigouche North Fugere Vikings team by a score of 7-1.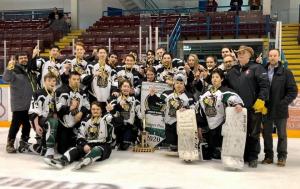 Midget Rec: Restigouche North Vikings Deschenes
In the Midget Rec our local Restigouche North Deschenes Vikings came out victorious with a 6-3 victory in the finals over the Haut-Madawaska Panthers.
Tournament: Arnold Maisey Memorial Tournament