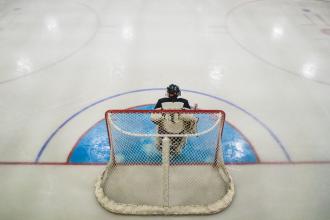 We currently have a goalie shortage within the minor hockey association for both the Peewee and Bantam Rec divisions. With no obvious answers presenting themselves so far we think that it's important to reach out and be upfront with everyone.
If any parent that has a child in the peewee and bantam divisions that has expressed interest in playing goalie, let us know. We are willing to make financial arrangement and concessions in regards to equipment and registrations costs in order to fill the current void. As we foresee this shortage being an issue for the next few years we think it's a sound investment in keeping our hockey program in good health.
For any child willing to try the position, we will also do our very best to provide coaching assistance to support them and speed up they're development. 
You can contact us via our website or by email at info@restigouche-hockey.ca