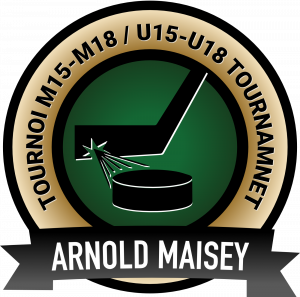 -
Divisions:
U15 Rec /
U15 Comp /
U18 Rec /
U18 Comp
Tournament Chair:
Ceilidh Sharpe (Contact)
Rules

General Rules

No protest will be allowed.
If it is found that there is wilful misrepresentation, either in registration or in roster list, the team will be immediately disqualified from the tournament.
It is understood that the Tournament Organizers decline all responsibility concerning injuries, theft, loss of equipment or other damages encountered by tournament participants.
Any players found guilty of consuming alcoholic beverages, the use of drugs or offensive language at the arena could result in suspension by the Tournament Committee.
Hockey Canada Registry official roster must be carried and available to be shown to the Tournament Committee at any time.

Game Rules

Games will follow Hockey NB/Canada rules except for the following changes:

Three (3) periods of 12 minutes stop-time.
In the third period, if there's a difference of five (5) goals or more the time will go to straight-time. Play will go back to straight-time if the difference is reduced to less than five (5) goals by losing team.
Not time-outs.
The ice surface will be flooded between each game.
No decisions made by the referee in charge can be reversed by a member of the organization committee.
The home team has priority regarding the jersey colour selection.
Teams must be ready to start a game up to 15 minutes early.
If a team does not show up for its scheduled game, for any reason (including snowstorms), they will forfeit the game to the other team and a score of 5 to 0 will be given to the game.
After the game, the teams will line up on the blue line for the MVP award for each team. Coach from each team will choose the recipient.

Shootout

If a game is tied at the end of regulation, a three man shoot-out will be held to determine a winner.

A player serving a penalty at the end of the overtime period will not be eligible to participate in the shoot-out.
Goaltender cannot be changed during the shoot-out unless due to injury.
Visitor team shoots first.
If after the first three shooters, the score is still tied, a sudden death shoot-out (one skater each) shall continue until a winner is determined.
All skaters on the players' bench are required to shoot before a player may shoot for a second time.

Finals

Finals will follow the same rules as the Round Robin games except for the following:

One time-out per team will be permitted during a game.
If the score is tied at the end of regulation, the shootout (if needed) will be preceded by a five (5) minutes 3-on-3 sudden-death overtime period.